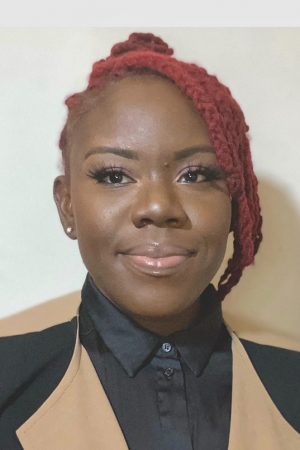 Happy New Day, Beautiful people!

Hi, my name is Ayomide Adedapo ( You can call me Ayo), and I am a Nigerian American Psychotherapist based in NYC dedicated to supporting individuals on their wellness journey. I am genuinely passionate about providing culturally competent and accessible mental health services to ALL people. My therapeutic style is compassionate, direct, empathetic, and solution-focused. I use a blend of evidence-based practices, including DBT, CBT, gender-affirming therapy, Sensorimotor psychotherapy, and Trauma-informed approaches, to help my clients reach their goals. I have experience working with various populations, including adults, adolescents, domestic violence survivors, individuals diagnosed with depression, anxiety disorders, eating disorders, bipolar disorder, sexual orgasm disorder, personality disorders, ADHD, PTSD, adjustment disorder, phase of life issues, and other diagnoses. I am also trained to support those experiencing suicidal ideation and self-harm urges. As a therapist, I believe that the therapeutic process is a partnership and that each person is the master of their own life. My goal is to help you recognize your strengths and take control of your life. I'm looking forward to connecting with you and supporting you on your wellness journey.
Ready to get started? Reach out and schedule with Ayomide today.