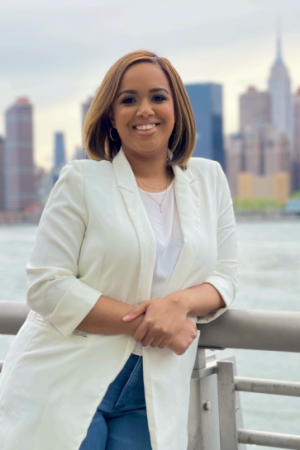 Welcome and congratulations on taking a step towards prioritizing your mental wellbeing! Seeking professional help can feel overwhelming, but it is a vital part of enhancing your quality of life.
Whether your goal is to strengthen your relationships, improve your coping skills, or heal from past traumas, therapy can provide you with the tools needed to live a more satisfying life. Part of this journey, is of course, finding the right therapist who can embark on it with you. Allow me to introduce myself to see if I may be that person for you.
I'm Anastasia, a Mental Health Counselor based in NYC. My clinical experience includes helping individuals cope with a variety of concerns including, anxiety, depression, relationship/marital difficulties, anger management, racial and criminal injustice issues, and substance use.
I firmly believe that the stigma of mental health fosters an environment where individuals feel forced to bear their psychological burdens alone. Healing is a process, that can be trying yet rewarding. It does not have to be endured alone. I can partner with you through a deep self-exploration where you gain insight into the underlying mechanisms that have shaped who you are today. Together, we will identify your goals and aim to create specific techniques to support you leading the meaningful, prosperous life you deserve. I invite you to contact me to see if I can be a valuable resource for you.
Ready to get started? Reach out and schedule with Anastasia today.